What hosting and cloud services options are available?
File Storage
Secure file storage is important for any business. We offer Microsoft 365 and other cloud storage solutions which can be branded to your business. Our NextCloud storage solution also offers online document editing (similar to Google Sheets and Docs) as well as other fantastic apps for you to choose from.
Email Management
Microsoft 365, Exchange or other services you may prefer; we can help you onboard new staff members and manage your email accounts using our customer portal with our monthly packages.
Website Hosting
Whether you are looking for your own Virtual Private Server (VPS), a Plesk server, or a cPanel solution we can set up web servers to suit your needs. We can custom build your server to your needs.
Microsoft 365
If you are looking to use Microsoft 365 for your business we can assist with the set up and installation of all softwares, as well as management of your account.
Spam Filtering/Protection
To protect to from unsolicited emails and viruses, we put you in the driving seat of choosing what mail reaches your mailbox.
Why not share files with your client, via private your business branded cloud?
Get in touch today and we will help find a solution that is best for you.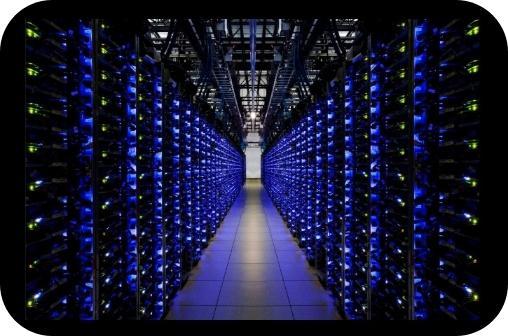 What server back-up support do we offer?
We take snapshot back ups this allows you to restore everything (configuration settings, data, etc) all in one go – saving you time in putting all the pieces back together.
As standard we take this snapshot daily at 00:45 and carry a 90 day retention. Our backups are tested monthly to ensure they work and we can increase the retention and/or frequency to your requirement.
All data backups are replicated to three separate geographic locations. We do this so that if there was a local issue with fire or something worse, then we can restore from other sites.
I already have my website, domain and emails, can you help?
Yes!
Sometimes it can be difficult to manage your website and emails if everything is not in one place.
We can help by moving everything over to a fully managed package to ensure security and professionalism of your business.
I need help setting up my new personal emails or business IT, can you help?
Yes!
Let's discuss your needs and find the best solution for your everyday use and budget.
We can help set up personal home solutions and well as new business websites, emails and IT infrastructure.
A cloud solution tailored to your needs
Website hosting you can rely on
Over the phone and in-persion support
A customer portal for self-managed needs